Welcome to the Macarthur Physical Culture Club web site.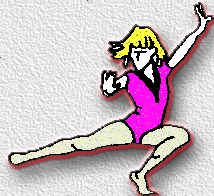 What is Physical Culture?
"Physie" is a mixture of Dance and Ballet routines all set to modern up beat music. Unlike Dance & Ballet, Physical Culture is inexpensive to participate in and there are minimal costs associated with costumes and leotards.
Macarthur Physical Culture Club is associated with, and part of the Morega Physical Association which was founded over 30 years ago and is one of the most well respected and recognised associations of its type.
The Mixture of Dance and Ballet routines used in Physie are modified to be low impact, safe and fun for all ages.
Physie caters for Girls of all ages from 3yrs up. Girls learn and compete in competitions with girls in there own age groups both on a club and association level.